1) Denver Nature and Science Museum
Denver is home to the highly educational Denver Nature and Science Museum which features incredible elements from human bodies to dinosaurs. The museum also has an in house IMAX theater which has rotating films. A kid's zone is set aside for children to play and experiment.
2) Denver Hosts Major Sports Teams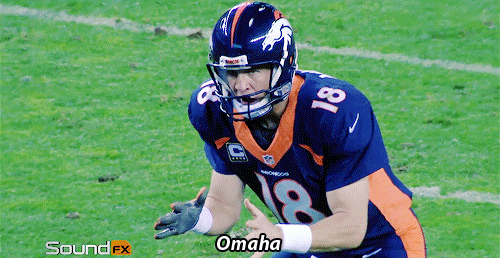 Denver is a sports lover's dream and it is one of the greatest sports destinations. From the Denver Broncos to Nuggets, Colorado Rockies and Avalanche… Denver hosts all the big four sports teams. You will also get access to two professional lacrosse teams among other options in the Mile High City.
3) Amusement Park with a Water Park
Denver is home to the renowned Elitch Gardens which is one of the greatest amusement parks located in the heart of the city. The park features a standard carnival side and a huge water park. Locals are a great advantage since they sell season passes in a convenient manner. Choosing to live in Denver lets you enjoy an amusement park with a huge water park every day of the week.
4) REI Flagship Store
Colorado is one of the coolest places you can relax and enjoy beautiful outdoors as well as incredible stores. It all starts at the REI Flagship Store in Denver. You can test ride mountain bikes or cold weather gear in preparation for an exciting outdoor experience.
5) Rocky Mountain National Park
Imagine being able to make a short drive to a natural habitat full of animals in an incredible topography. Rocky Mountain National Park can be easily accessed from Grand Lake or Estes Park.
6) Denver Zoo
Denver's Zoo is an incredibly inspiring place to see a wide variety of animals from all over the globe. To make matters even more intriguing, you can enjoy the Zoo Lights event which takes place every winter for a few weeks and see the grounds transformed into a lighted exhibit.
7) Red Rocks is the Home Venue

Just 20 minutes from Denver is the ultimate venue for all major concerts in Red Rocks Amphitheater–one of the best outdoor venues in the country.
This venue attracts the best of the best from around the world. Check out their lineup for 2017 here.
8) The Ultimate Work and Play Experience in Downtown
Imagine being able to enjoy an amazing nightlife after a long day's work and then walk home after dinner. Downtown Denver is an extremely hot place to move right now. Check out this video detailing all that is available:
9) Sixteenth Street Mall
The most outstanding element of the downtown experience is the 16th Street Mall which is a pedestrian-only street featuring incredible shops, bars, office buildings and restaurants at your convenience.
10) The Foodie Culture
Then Steuben's is one foodie favorite, and are known to serve a wide variety of modern delicacies with a blend of foodie twist. Happy Hour is very big in Denver, where you can eat, drink, and enjoy local banter.
Denver Movers
If you decide to move to Denver, you need a reliable trusted moving company that can make your transition smooth and fun. We're your guys at Local Moving LLC! We have an A+ rating with BBB, we have hundreds upon hundreds of 5-star reviews from Google, Yelp, Better Business Bureau, Moving Help, and many many more! If you need help from friendly, fair-priced movers, check out the best moving companies in Denver.