Do you know your Denver beers? Do you have any to add to the list below? Let your opinion be heard in the comments section!
Colorado is known for its love of craft beer. With on average 2 new breweries opening daily its hard to decide which brews rise above the rest. Here are our top 10 picks.
Hefeweizen by Resolute Brewing
The Beer:
"A beautiful hazy, straw-colored, refreshing German wheat beer with high carbonation, a delectable dry finish, a fluffy mouthfeel, and a distinctive banana-and-clove yeast character. Unfiltered and traditional in every sense of the Bavarian style."
Seriously. You need this beer in your life. It's incredibly refreshing and pairs well with their sunny patio!
Bonus – Super dog friendly! Bring your furry friend and have a beer or three.
Salted Scotch Ale by Mockery Brewing
The Beer:
"The mist of the North Sea just blew into your scotch ale, and we are not sorry for that. All the traditional malty sweetness of a traditional Scotch Ale, but with a kiss of sea salt to balance the flavor. Think salted caramel, and happiness."
Clearly the description alone makes this beer an absolute must.
Bonus- They have a detached game room that's perfect for all of your friends looking for some entertainment.
Slow Pour Pils by Bierstadt Lagerhaus
The Beer:
"Northern German inspired Pils. Strikingly pale, crips, and bitter. It is softly malty, aromatic, and crushable."
The Rackhouse Pub is the home and serving platform for these German beers. Pair this Pils with their Big A** Pretzel or the Duck Fat Fries.
Bonus- $5 Crowlers to go! Your non beer loving friends can drink all of the c2 squared cider their hearts desire.
Superpower IPA by Comrade Brewing
The Beer:
"American IPA with loads of Pacific Northwest hops. Huge pine and grapefruit hop aroma, with flavors of citrus, balanced bitterness with a light malt character."
Ask any beer geek about IPA's and this one is sure to come up in conversation.
Bonus- Non Alcoholic offerings, rotating Happy Leaf Kombucha on draft
Dreamland by Black Project Spontaneous & Wild Ales
The Beer:
"DREAMLAND is our house golden sour beer. Grown with care over many months of aging, it was born from the coolship into two wine barrels. After 6+ months of development we added both barrels to our first solera vessel and slowly filled it with wort as fermentation hit key stages of progression. An additional 4-5 months later and we finally release each batch from this solera. Strong notes of peach and apricot on the aroma that is characteristic of our "house culture", dry, tart."
Bonus-next door to Adelita's Mexican food and Palenque mezcal bar.
Dear You by Ratio Brewing

The Beer:
"Dear You is not your typical saison. The French yeast provided a drier and earthier falvor than sweeter and frutier Belgian styles. Acidulated malt gives the beer a tartness while the white wheat provides a hazy and pale appearance."
Bonus- Rock out to punk music and think about the simpler times. Stay entertained with their ridiculous amounts of fun events in the taproom as well.
Rare Trait by Cerebral Brewing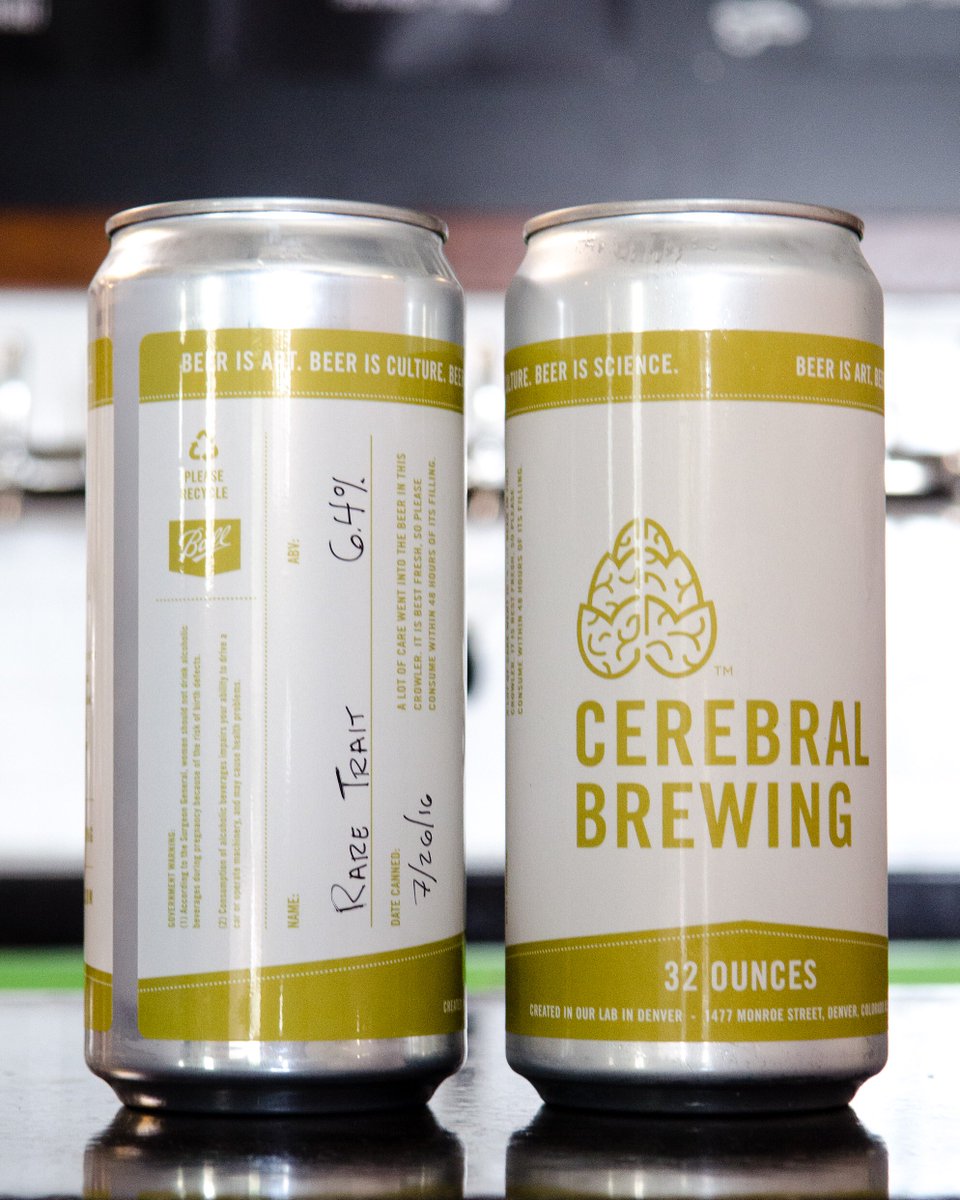 The beer:
"A showcase of the finest flavor & aroma hops we could get our hands on, featuring powerful notes of tangerine, mango, and candied peach with restrained bitterness."
Bonus-take specialty bottles home like the Work From Home Barrel aged breakfast porter.
Frauweisse by Zuni Street

The Beer:
A little sweet, a little sour, and just so peachy! FrauWeiss is a traditional Berliner Weisse that is soured to add tartness and brewed with wheat to provide a malty balance. Peaches are added in fermentation to give the beer a pleasant fruitiness.
Bonus- gorgeous open concept taproom with TWO patios.
Nightwalker Imperial Stout by Spangalang Brewing
The Beer:
Named in honor of our good pal Bruce Walker, this rich, malty stout may remind you of eating dark chocolate cake. You may also pick up some berry in the aroma.
Bonus- Zivix Five Points on site for food. Steps away from the light rail. And they just built a brand new patio. Did I mention they have jazz music?
Grapefruit Radler by Great Divide Brewing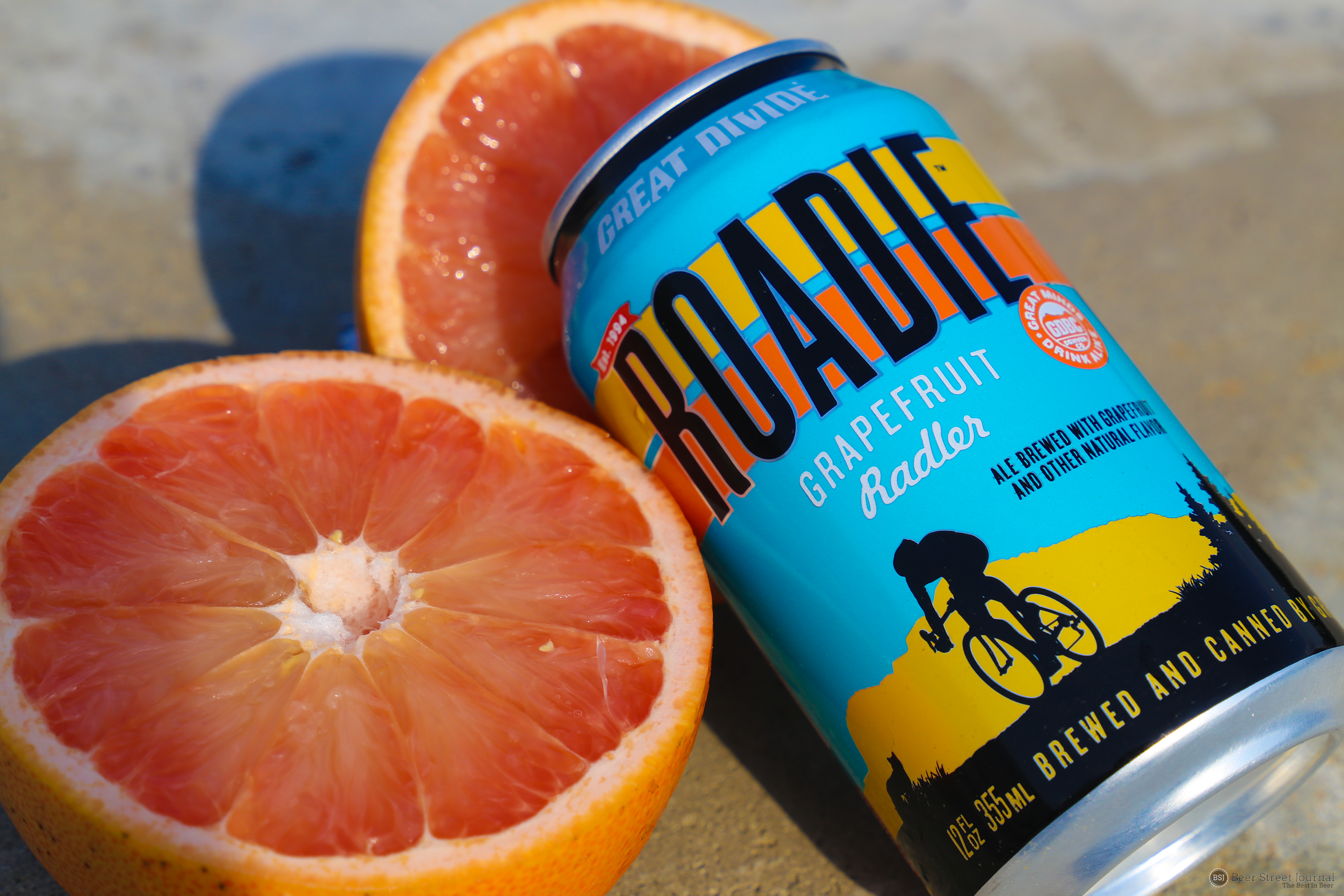 The Beer:
"Brewed with natural grapefruit puree, this easy-drinking ale pours a hazy sunrise gold and is bursting with citrus aroma. Unique in its class, this Radler is refreshing and slightly tart, with just enough bitterness to keep both cyclists and spectators coming back for more."
Bonus- It comes in cans!